Cloudseye 2008
Cloudseye was a crowdsourcing tool that identified objects in mages. The site made it easy and fast to say what you thought was in a picture and the most common answers floated to the top. You could email a picture or send a text from your cellphone and the web application would respond the same way with an answer. It was really neat. You're walking in the woods when you see a strange bug, and your friend wants to know what it is. You have no idea so you take a picture with your phone and send it to cloudseye. A few minutes later you get a message with the top 3 responses from the web.
Soon after launch all kinds of computer vision powered image search engines popped up and cloudseye was doomed. http://www.cloudseye.com
Electric Checkbook 2007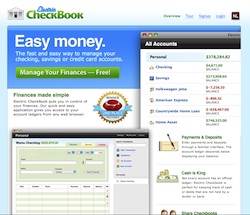 Twitter for iPhone 2007-2008
built before native sdk was available
Emergency Assistance Plus 2007
RailsDay Contest 2006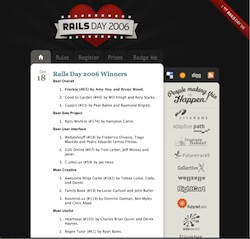 Systemware 2006
Test automation using winrunner.
OmniTI 2006
Ruby, HTML, CSS, Javascript, SQL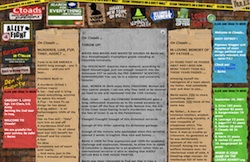 Emvelope Inc. 2005 - 2008
Product design
Site design
Product production
Marketing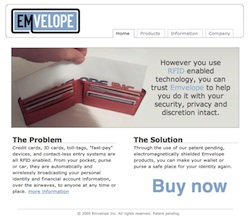 Lendmonkey LLC 2004 - 2006
Design
Development
QA
Marketing
Texas Instruments May 6, 2003 - January 27, 2006
Desktop application and embedded device testing
Test automation framework design and development
Test case development and implementation
Embedded linux development and testing
Device driver testing and development
City of Rowlett(Intern) November 2002 - May 2003
Developed a server monitoring application to track employees internet use.
Linux and Windows Server system administration
Installation and configuration of department's Intranet server running custom intranet software developed with PHP and MySQL to automate their common office tasks, saving time and money.
Installation and configuration of Slackware Linux with some custom software that allowed their old office workstations to replace IBM dumb terminals connected to an AS/400 server so they could make the upgrade from the twinax connected terminals to ethernet enabled workstations without buying expensive new equipment from IBM.
Network administration
Hardware/software configuration and repair
Anarka(Partner) November 2002 - May 2003
JScript - Anark's internal scripting language. It was used to develop "behaviors" that extend the functionality of Anark studio.
Java programming
C++,ActiveX programming for a project to develop an application that will allow users of our software to receive information about updates to our software and new products.
Apollo Partners Contracting May 2002 - July 2002
Data and voice cable installation - My services were contracted out to do the physical installation of these networks. This included reading blue prints to know where to run the cabling. Running the cable and installation of patch panels, server racks, and any conduit needed. I braided and dressed the cable for each project.
References available upon request